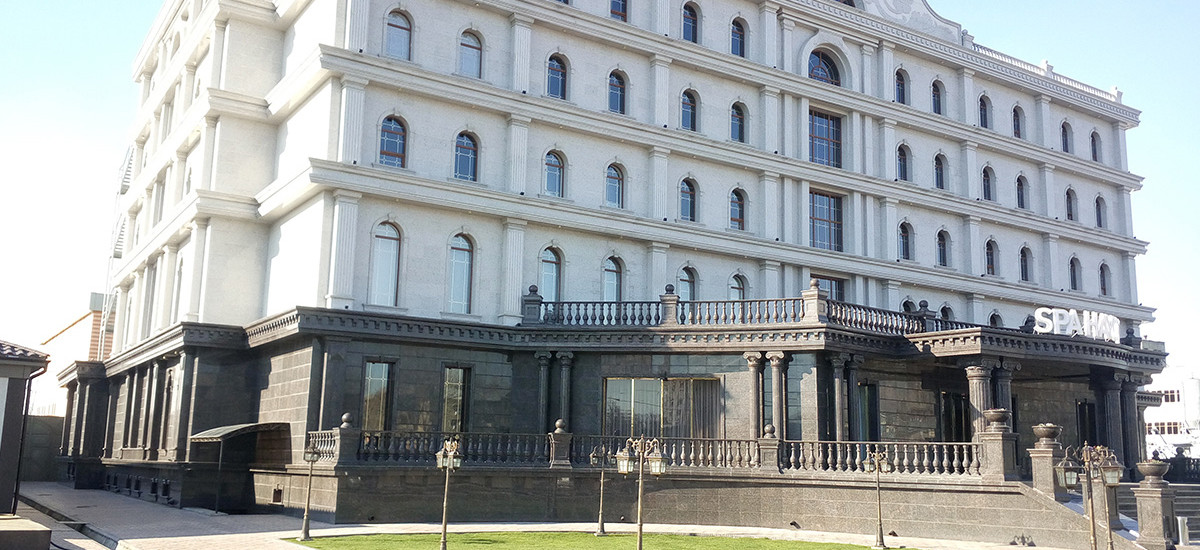 Tajikistan SPA HAYOT
PFM will give you good service
SPA HAYOT Located in Dushanbe, Tajikistan. The exterior wall surface area is 86,111 square feet. SPA HAYOT is considered to be the first among the world-class spa centers in Tajikistan; as it has a number of significant advantages
The material of the exterior wall is tan brown and white granite. The main building elements used are slabs, columns, stone lines, carved decorative pieces, stairs and so on.
It is deserved to be mentioned that Susan was invited to the scene and met with the President of Tajikistan.
Full Design by Jason Design.
Location: Dushanbe
Size: 86,111 SF.
Architect: Architects
Client: Real Estate Services
Cost: More than $1,504,664