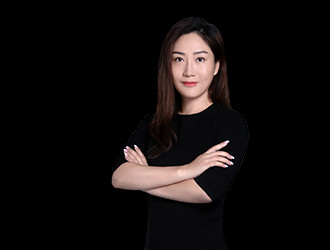 CEO & Founder
Let stone create its own legend
Susan Chan comes from a humble family in North China.
She grew up without shoes, while not losing her ambition and vision.
She graduated from architecture university with a degree in civil engineering.
After working for several companies, at age of 26, she began her own enterprise.
Traveling globally to over 30 countries has given her exposure to many cultures and an inspiration to envision herself building a special company.
She is passionate, loving, giving, enthusiastic, modest, and powerful.
She has a goal to create the world's most beautiful buildings, with the most exquisite materials.
It is her dream to beautify the world.
view more >
PFM can give you good service
Free Sample

We offer free samples to ensure customers can have a direct contact with PFM's style and quality materials. Samples include marble, granite, mosaics and other natural stones.

Custom Made

We provide thousands of natural stones, including the latest development of stone products. More importantly, our professional design team can provide professional designs and feasible solutions according to your requirements.

One Stop Solution

PFM exports all kinds of stone to the world. PFM has undertaken a variety of projects, valued in the millions, each of which is to abroad. With a professional design team and experienced construction team, we are capable to provide you full one-stop services and solutions.
Qatar Mosques Project
Location: Doha, Qatar
Duration: 3 Months
Area: 15184 m²
Material: Spanish crema marfil,Marble columns, Relief carving, Marble wall panel
Application: Mosque atrium, Mosque hall
Tajikista SPA Hotel Granite Exterior Wall Cladding Project
Location: Dushanbe, Tajikistan
Duration: 4 Months
Usage:Exterior Facade, Fitting Room,Shower Room
Area:5000 m²
Material: G655 Granite, Tan Brown, Mother pearl mosaic, Volakas white marble
Application: Exterior Facade, Fitting Room,Shower Room
Contact pfm Views Our beloved Clients
PFM-Let stone create its own legend.
Most people think stone is lifeless and rigid, but each piece of stone has it's own character. The combination of stone and architecture will create many possibilities.
Witness more works about stone and architectural art!